Primary tabs
For the third time, the contemporary BURN-IN gallery invites artists from all over the world to present their masterpieces on the topic of GREEN ART (paintings, graphics, photography, sculptures, installations) to the Viennese art public.
The BURN-IN mission
In July and August 2019, BURN-IN stages a paradisiacal, sensual gallery garden with surprising, scenographic effects, a place of amazement, contemplation and inspiration.
In short: BURN-IN emotionalizes with it's summer exhibitions, makes the public think about GREEN TOPICS and seduces art-collectors to buy art.

The metaphor cactus as inspiration
The cactus "captivates" in many ways: visually through its exposed thorns,, symbolically as a survivalist and as a master of resilience with an intoxicating effect.
You are convinced that your work and content interact perfectly with our theme of GREEN ART, inciting our audience in the truest sense?
Then present your work to the curatorial team!

Simply upload CV, images, project description and contact details. After curators meeting in mid-April, BURN-IN confirms binding participation in the Summer-Exhibitions.
We look forward to receiving your application!
Submission
31.3.2019
Exhibition July
2. - 22.7.2019 | Opening 2.7.2019
Exhibition August
13.-31.8.2019 | Opening 13.8.2019
BURN-IN Packages
Exhibition fees for nominated artists (including 20% VAT) | no costs for online application!
  past exhibitions
  view artists         
   Images | Project discription | CV required
BURN-IN Info

How does it work?
Pr
Present your work and describe your personal access to the GREEN TOPICS, including a meaningful statement.
Why do the submitted works contribute to a change in personal, social, economic and / or social climate change?
Style | focus
Lght Art
Photo Art
Painting (photorealism, abstract, reduced, figurative)
Installations | Objects | Sculptures (kinetic art)

BURN-IN offer
BURN-IN 
Curation
Online and offline marketing and PR promotions
Art Consulting & Sales
Price fixation Vienna market
25% commission on sales
Gallery | location
Aabsolute center of Vienna | Embassy district
Art Nouveau building (1911) | 120m2, 4.50 m ceiling height
Huge windows for perfect visibility
High-tech lighting + multimedia equipment
Extraordinary cultural standing of Vienna
More than 2.7 million summer tourists
Majority has an affinity in art
Gallery and museum visits are at the top of the cultural program
Enormous buyer potential
Exhibition + Workshop + cultural Trip
Combine your participation in the exhibition with one of the BURN-IN vision and positioning workshops (pioneer workshops) for artists and enjoy an unforgettable cultural trip in Vienna on top! 

BURN-IN submission | conditions
Obligatory booking of paid packages for online submission (starting from € 190)
Gallery agreement
All prices incl. 20% VAT | no calculation of VAT with valid UID number
Method of payment
50 % after positive curating decision

50 % before opening of the exhibition

Proof of payment before exhibition opening obligatory | Paypal transfer is accepted (5% surcharge)
Remarks:
No costs for submission. The booking of a package obliges the submitter, in the case of a positive curator notice, to realize or pay for the package booked. Upgrades are possible, downgrades excluded.
No possibility of cancellation .
Pionier-Workshops

Be a Game-Changer!
With the vision and positioning workshops BURN-IN has created powerful programs for artists, who want to establish themselves successfully on the art market (medium to long-term strategy). 
Advantages
Absolute exclusivity | BURN-IN focuses on your goals, needs and requirements
Absolute confidentiality
External independent expertise from BURN-IN professionals
100% practive proven
Gallery and agency know-how for many years
Content
Vision Work (Actual | Target)
SWOT analysis (strengths, weaknesses, opportunities, threats)
The international art market today
Galleries | online sales | measuring | auctions
Artist USP (unique selling point)
Naming & branding
Design Thinking
Storytelling for artists - virtual campfire | Process from the briefing to the basic story to the actual campaign
Authentic positioning | target groups
Portfolio 
Corporate Design
Exhibitions
Press
Corporate homepages
Social Media (Facebook, Google, Instagram, LinkedIn, XING ...) 
Multimedia & Movies | interviews
Books, catalogues | curators
Management

Sonja Dolzer
Further information about the program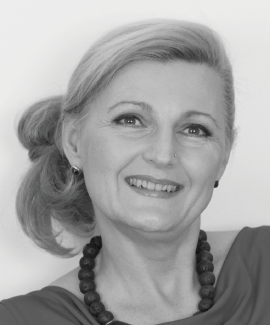 Brand expert | gallerist
Partner of BURN-IN, study of business administration (corporate management and marketing), focus: emotional brand management, neuromarketing, art branding. Lives and works in Vienna and Linz.