Making money is art and working is art
and good business is the best art. 

Andy Wahol
Warhol war ein Meister der Selbstinszenierung. Wer und wie der Künstler wirklich war, wurde durch seine bewusst aufgesetzte "ART" nie wirklich transparent. Stets spielte er mit Klischees, brach Konventionen und hielt die Mystifizierung seines Selbst bis zum Tode aufrecht. Silberfarbene Perücke und dunkle Sonnenbrille begleiteten ihm sogar auf seinem letzten Weg. Trotz aller Inszenierungen war für Warhol die Achse Kunst und Business von fundamentaler Bedeutung.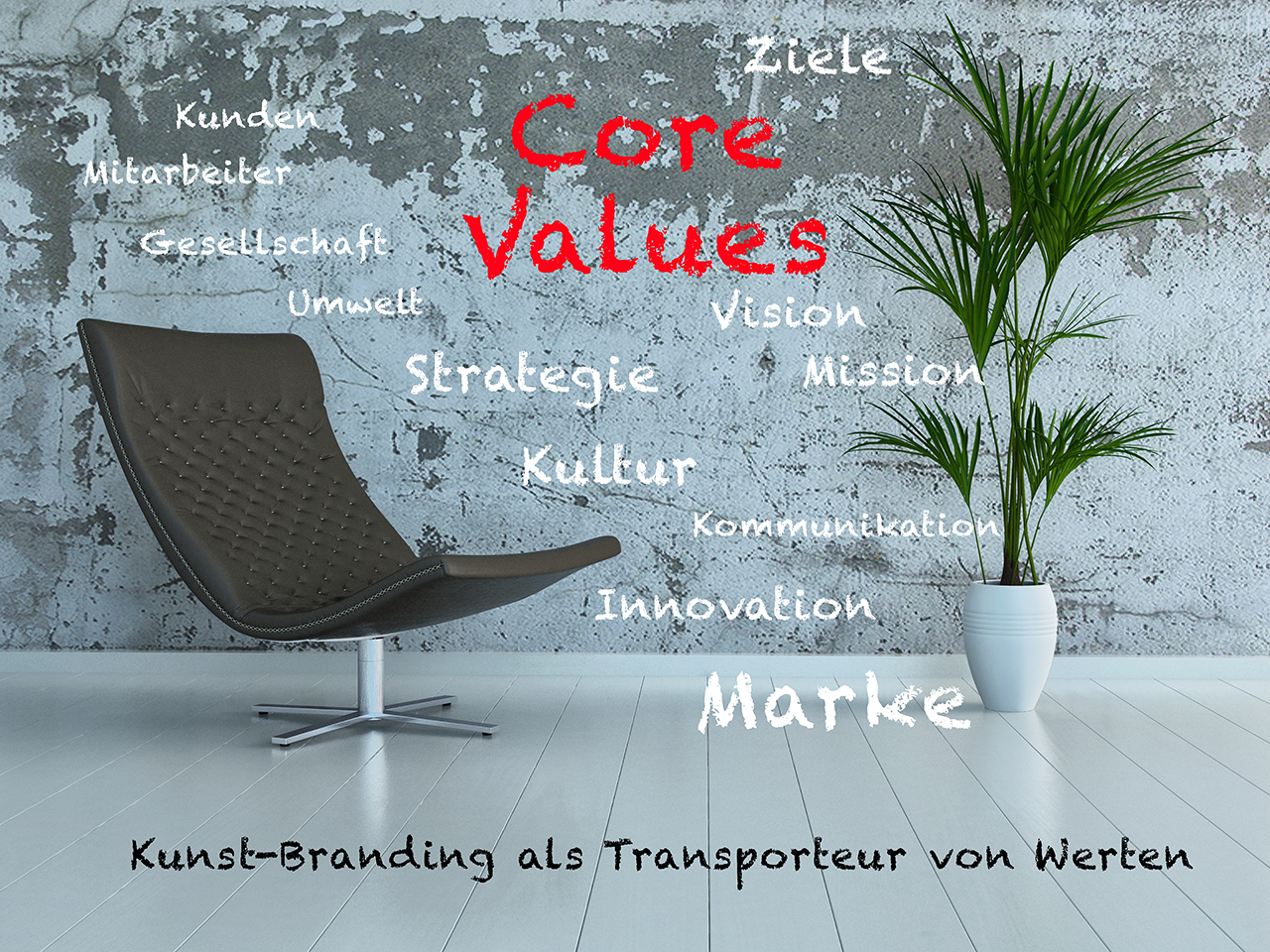 Characteristics and Vita:
Born 1965 in Vienna | married | son Lukas (1989)

1995 agency foundation Linz
2010 Brand registration BURN-IN
2014 Gallery opening Vienna
Education

HAK Vienna | WU Vienna | Fernhochschule Hamburg (Marketing + Business Management) | Summer Academy Salzburg - Art in the Blog
Publications:
Return on Culture - Impact mechanisms of art sponsorship on brand value and CI
The medical practice as a brand - with branding from no-name to brand personality
Selling art successfully - business concept for visual artists
QUIREA - Art with genetic and technical codes (erpe Vienna) | Vernissage
Top projects:
BURN-IN | igniting art branding | using art strategically | emotional branding & storytelling with artistic intervention
SILENT SCREAM photo art Richard Fischer | artist marketing | positioning | online | gallery representation
Andrea Langensiepen | strategy workshops | storytelling | short stories (Chloe's paradoxical double life and the eternally nagging quest | In the realm of the white shadows)
Ladislav Černý | Artist Representation | online
Gerngross | Occupation of an atypical art space outside the White Cubes | Gallery operation & special occupation with GreenART
Strategy & Positioning Workshops | Pioneer Workshops
Art calls and exhibitions | Focus on GreenART (over 70 exhibitions since 2014 | more than 100 featured artists)
Wiesmayr Klimatechnik | Overall communication for zwei.at
Transgourmet | Geomarketing
MGI | Art Branding Project "Think Innovatively - Act Responsibly"
LP Logistics | connectable landscapes
Physician marketing
Qualitative and quantitative market research | div. screenings in cooperation with cooperation partners (architects, municipalities, hotel industry)
Hobbies: art, design, architecture, photography, golf, travel, Asian culture (Japan), trend research.
Languages: English, German, Spanish
Member: Vienna and Upper Austrian Chamber of Commerce,Supervisor Database, Frau in der Wirtschaft, XING, LinkeIn, Facebook, Instagram.
Artwork: shameless golfer
Artist: Ondrej Kohout
Mindset
25 Jahre Berufserfahrung im Marketing- und Kommunikationsbereich und in der Kunst prägen, inspirieren täglich aufs Neue!
Inszenierung, Positionierung
Das Metier begeistert auch nach all den Jahren. Dynamische Märkte, wechselnde Szenarien und innovative Technologien fordern ein hohes Maß an Kreativität und Flexibilität. Um erfolgreich agieren zu können, heißt es immer am Ball bleiben, Neues entwickeln und damit Trends setzen. Das ist enorm faszinierend und fordernd zugleich, macht enorm viel Freude und ist absolut sinnstiftend!
Als Agenturinhaberin & Galeristin liegt der Fokus auf strategischer, emotionaler Markenführung mit künstlerischer Intervention. Die Themen GreenART, Sinnstiftung und Nachhaltigkeit verschmelzen 
Die Arbeitsschwerpunkte 
Positionierung | Inszenierung | Markenentwicklung und -führung | Neuromarketing
Storytelling
BURN-IN Kunst-Branding | Kunst strategisch einsetzen
Kunst- und Künstler-Management
Kunst-Ausschreibungen & Ausstellungskonzeption
Kuratierung
Consulting, Coaching, Workshops
Strategische, emotionale Markenführung | Neuromarketing
Mit der modernen Gehirnmessung versucht man die Emotions- und Motivwelten der Kunden lückenlos zu erforschen. Dr. Hans-Georg Häusel (dipl. Psychologe und Vorstand der Gruppe Nymphenburg Consult AG, München), zeigt mit seinen interessanten Studien neue Aspekte in der Hirnforschung, die das Marketing in Zukunft grundlegend verändern werden.
Die Kernthese lautet: nur ca. 5 % der Kaufentscheidungen werden explizit, d. h. bewusst getroffen - Investitionsentscheidungen inklusive. Das heißt andererseits, dass bei 95 % unser "Autopilot" eingeschaltet wird! Dieser dient zur Entlastung unseres Gehirns. Er arbeitet im Unterbewusstsein und verknüpft Emotionen, Motive, Assoziationen.
 
Autopilot +
Kaufentscheidung
Das sitzt. Auch wenn andere Autoren von etwas geringeren Quoten, je nach Branche, ausgehen. Man entscheidet sich also mehrheitlich intuitiv, auch bei großen Investitionsentscheidungen. Und dies ist nicht mehr durch herkömmliche quantitative Marktforschung abtestbar. Stichwort sozial erwünschte Antworten bzw. Entscheidungskriterien, die gar nicht bewusst registriert und damit beantwortet werden können.

Daraus folgt für Marketingverantwortliche: wie schafft man die einzigartige Positionierung? Nicht über das Produkt, die Dienstleistung, das ist in den seltensten Fällen heute noch möglich. Das prägnante, authentische Erscheinungsbild ist die Lösung, das der Autopilot sofort erkennt und entsprechend zur Kaufentscheidung lenkt. Wobei wir bei der Corporate Identity wären. Design, Verhalten und Kommunikation eines Unternehmens werden immer wichtigere Wettbewerbsfaktoren. Der Kommunikationswettbewerb hat allerorts Einzug gehalten.
Kunst strategisch einsetzen.
2009 veröffentlichte Sonja Dolzer die Diplomarbeit "Return on Culture - Wirkungsmechanismen des Kunstsponsorings auf den Brand Value und die Corporate Identity". Der Fokus lag auf der Evaluierung des Kunstsponsorings und der Analyse der Effekte auf den Markenwert und die Unternehmenskultur.
Kunst-Branding, die konsequente strategische Vernetzung von Kunst mit Marketing, schafft neue Zugänge für Organisationen und Kunstschaffende. Atypische Kunsträume demokratisieren die Kunst und überzeugen durch einen ganzheitlichen und nachhaltigen Ansatz.