#ROADtoGREEN_ART and IGNITE TRANSFER
Primary tabs
BURN-IN ART AWARD 2018  & exhibition packages | apply now
"What is to give light must endure burning."

Dr. Viktor Frankl | Austrian neurologist and psychiatrist (1905-1997)
Really burning for an issue often takes the risc of BURNING OUT, mostly bringing negative effects to our daily lifes. Frankl saw it, expressed in a very simplified manner, as a necessary healing process. Only the extinguished fire and the cold ash create space for new things and the possibility of a new start and a new beginning!
In this sense, BURN-IN is already inflaming the fourth exhibition series and presents the ignite ART transfers 2018. The current call for entries is aimed exclusively at cross-thinking artists who want to develop and implement a holistic concept together with BURN-IN, apart from classical gallery and art distribution channels. An interdisciplinary symbiosis of art and marketing / communication & management that focuses on emotionality as well as on strategy. Artists who are really burning for their issues, who are looking for a reliable, professional and confidential contact  with many years of expert know-how , the ideal partner for the realization of your sparked transfers. This promising symbiosis bases on the contemporary gallery and think tank (Vienna) and the marketing agency (Linz), which foccuses on strategic, emotional brand development.
Therefore BURN-IN is organizing 12 tailor-made monthly exhibitions presenting the works to art collectors, organizations and the public. The result: sustainable interventions with depth.
In addition to stationary exhibitions, BURN-IN is also increasingly capturing the hearts of the international art aficionados with its extensive online activities (homepage, social media, newsletters). Opportunities that open up completely new perspectives for you too.
But back to the core issue: since 2008, BURN-IN has been working actively in the field of tension between business and art and provides with artistic interventions valuable impulses for companies and organizations.
In Austria BURN-OUT and BORE-OUT cause the tremendous economic loss of € 7 billion (source: Prof. Friedrich Schneider, J. Kepler, University of Linz, Germany): € 2,300 to € 130,000).
While BURN-OUT is mainly based on stress, an imbalance between performance and recognition (effort | reward) or workloads, BORE-OUT is based on a long-term insufficient mental workloads.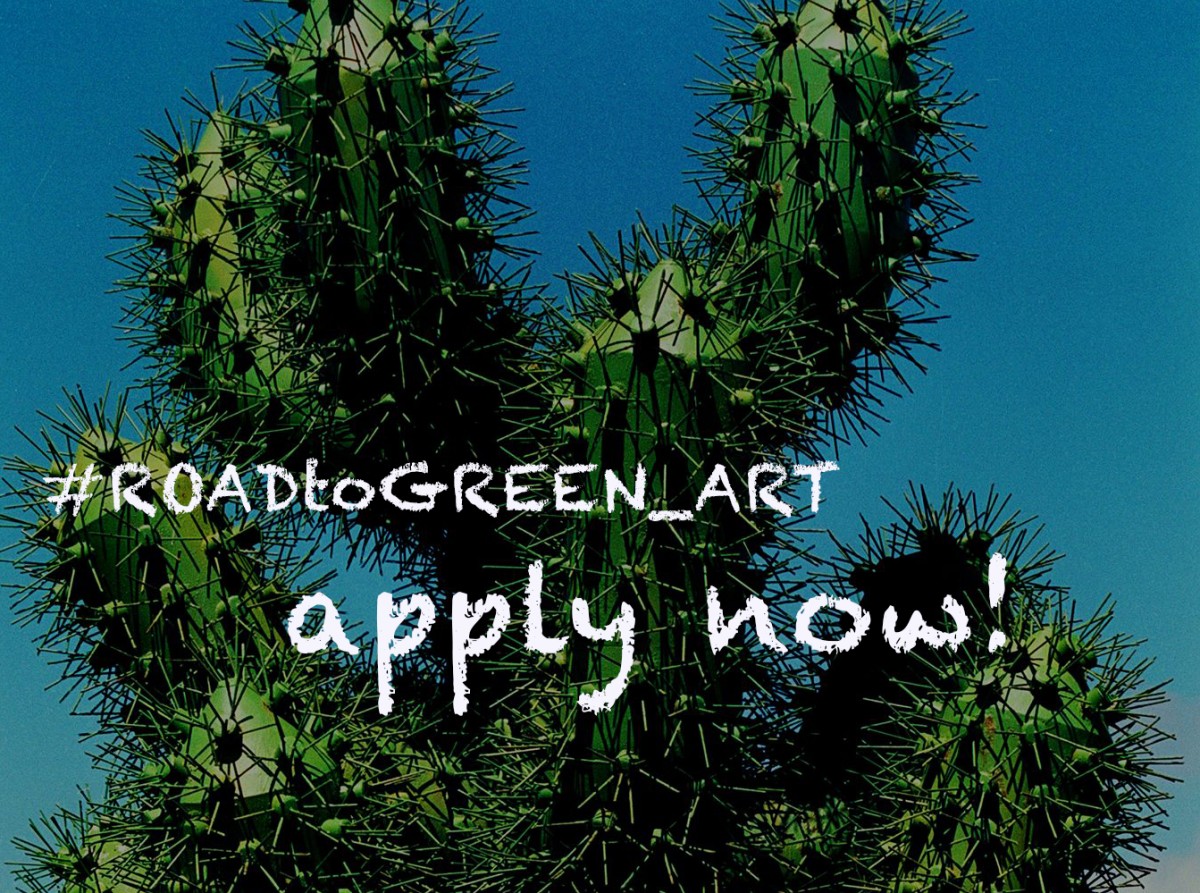 In addition, appreciation and  endowment of life are gain more and more in importance in private, public and particularly entrepreneurial context ensureing an intended work-life balance.
The special theme #ROADtoGREEN_ART provides new impulses and was defined as a program focus during the repositioning of the gallery. Green Art for Indoor and OUTDOOR.
Garden architecture, vertical gardens and moss walls will round off the portfolio.

Artistic intervention and strategic management provide decisive impulses!
Then just drop it! Let the thematic keywords work for you and apply online. The BURN-IN gallery method supports you.
BURN-IN creates the framework conditions (topics, tender, curation, accompaniment, exhibition, PR, marketing, sales) and represents artists professionally to art collectors and companies.
Diversify your art strategy and create new values for you, art collectors and corporates!
Looking forward to your application.
What is the BURN-IN gallery method?
BURN-IN developed a special procedure, which is based on various creativity and communication techniques and focuses on individuality and authenticity of the artist.
Process Flow: Let yourself be inspired by the listed keywords, check out your depot and develop your raw concept on the subject. BURN-IN is looking forward to your online application for 2018.  Some free slots are still available.
Curators: Mag. Polzer, Mag. Jascha, Mag. Köpke und Dkfm. Dolzer.
Keywords
BURN-IN - BURN-OUT - BORE-OUT
#ROADtoGREEN_ART
in the crossfire of daily life - suffering
light & shadow
habits - addiction - obsession
fiction & reality
tension - resistance
hyperactivity - lethargy
humanity - simple life - purism
nature - mountains - climbing - view - overview - freedom
cultures & society - companies - organisations
innovation - creativity - art
managementtheories: game - chaos - motivation - self-regulation
managementconcepts: csr - corporate culture - culture coordinates
emotion - intuition - strategy
brand - positioning - identity - authenticity
individual free associations
BURN-IN ART AWARD

With the annual ART AWARD, BURN-IN fosters artistic concepts with absolute excellence. We turn to cross-thinking artists from all over the world. Diversity is a program. BURN-IN supports and accompanies the project and presents it in an one-month exhibition at the BURN-IN Gallery in Vienna.
Scope of service: "Dynamite" package |no costs for the artist
art style |focus
light art
photo art | photorealism
painting (abstract, reduced, figurative)
installations | objects | sculptures (kintetic art)
factbox
online-application
 
Please apply now. Some slots are still available.
preview of the past exhibitions 2014-2017
exhibitions
 
January to December 2018 | monthly
concept & procedure
 
Association submission due to buzzwords
 
step 1: 

online-submission (project description, CV, appropriate images, desired dates)
Use our individual consultancy opportunities!

 
step 2:
jury's decision
 
step 3:
binding conversation with BURN-IN (gallery, telephone, skype | duration approx. 2 h)
 
step 4:
exhibition support including consultance and curatation

investment

 

no costs for online-submissions

Please note that you undertake at this time compulsory to realize the proposed project in the chosen package scope and time, when your submission has been selected by the jury.
fee-based packages & services 
PILOT FLAME | € 900 excl. 20% VAT
Basic package for sophisticated artistic concept that can be easily integrated by the curatios in the exhibition concept.
Quantitive restriction
Paintings: up to 5m2, regardless of the number of artworks
Sculptures: max. 3 pieces (height 2m) or 10 pieces (height 1 m)
BURNING FUSE | € 1.600 exkl. 20 % UST 
Comfort package for holistic, comprehensive project support with artistic, historical and technical brand, economically recoverable focus.
Quantitive restriction
Paintings: up to 10 m2, regardless of the number
Sculptures: max. 6 pieces (height 2 m) or max.15 pieces  (height 1 m) 
DYNAMITE | € 3.500 exkl. 20 % UST 
Premium package for holistic, comprehensive project support with artistic, historical and artistic and technical brand, commercially feasible focus. 
No quantitive restriction, incl. postal invitations (400 pcs. max. 21x21 cm), Folder (21x21 cm, 4 pages), multimedia-presentation (10 pages)
SUPERNOVA | starting at € 7.000 exkl. 20 % UST | individual offers based on exact briefings
tailor-made, holistic project support with artistic, art historical and marketing and sales focus. Catalogs, books, films, online campaigning, press work, invitations, multi-media presentations, press breakfast ....
Further information
Payment: 50%  in advance, if jury's decision is positive. 50% before the exhibition opening,  proof of payment mandatory before exhibition opening. Paypal payment is accepted (5 % surcharge ).
Gallery-agreement
excl. 20% VAT 
BURN-IN stands for: 
artist management, art-marketing, exhibitions, culture-coordinates, art-intervention, storytelling, galery method, creativity, innovation, learning by associations, team building, brand management, art on buildings, curatatoin, colour play, coaching, creative placemaking, art-branding, ....
BURN-IN Services
Artist presentation at www.burn-in.at , social media channels 
Presentation of the artwork of the month on the red wall
Press release to 100 journalists in the field of economic/art
BURN-IN invitations to 2.000 art enthusiasts, companies and organizations via e-mail newsletter
Sales | exhibition | 25%  commission on sold works of art
BURN-IN CD/Stick with photo gallery of the exhibition an vernissage and art historical text from the vernissage